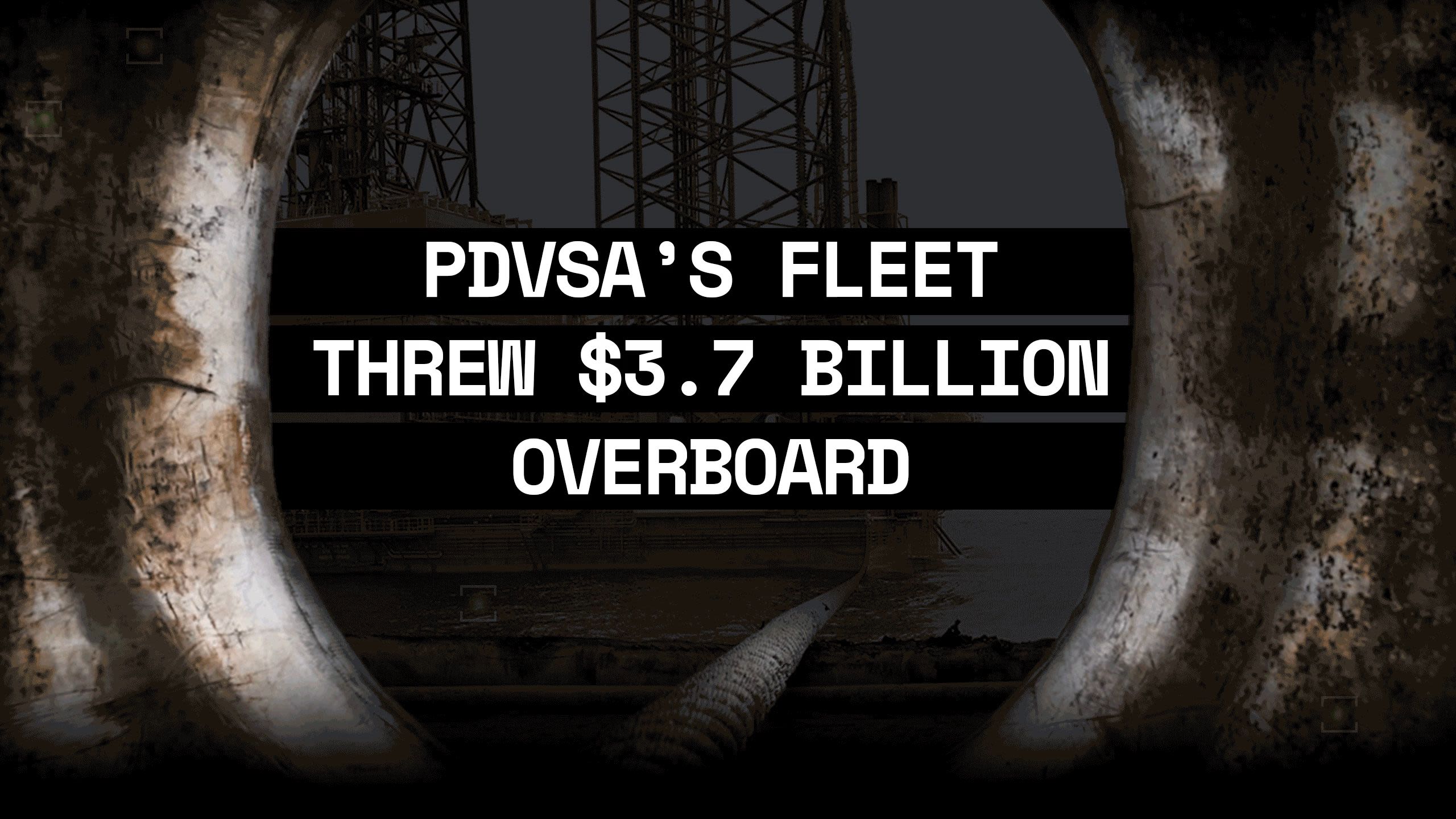 The Venezuelan State-oil company, Petróleos de Venezuela, S.A. (PDVSA) wasted billions of dollars in the construction of 18 oil tankers; in a shipyard project that never got off the ground; in the surcharge of four vessels to a Japanese company; in charter agreements without the required documentation; in lost opportunity costs for stranded boats, diversion of funds and budget overrun in oil tankers, motor boats and tugboats; in out of control recruitments; in the non-recovery of losses and delays in ports attributed to clients; in the purchase of materials without following administrative procedures and the renting of the Petión and the Sandino tankers to transport oil to Cuba. 
---
From 2015 until 2017, 129 oil tankers of Venezuelan and foreign nationality loaned their services to PDVSA through its subsidiary, PDV Marina. 25 of these tankers belonged to the State oil company. Access to this information was provided by internal audit reports which were given to El Pitazo, Runrunes and TalCual(Alianza Rebelde Investiga) together with CONNECTAS the Latin American journalism online network. 
---
This alliance of journalists also built a data base with information on the oil tankers that docked at Las Piedras Port in the State of Falcón, Venezuela, between November 2019 and March 2020, amidst sanctions imposed by the United States government to the Nicolás Maduro Administration. 46 vessels reached the Cardón and Amuay refineries to either load or unload petroleum and other hydrocarbons coming from and going to other countries, especially Cuba, or transport them between Venezuelan ports. The Eva Perón oil tanker has not sailed from the waters of the Santiago River in the city of Ensenada, Argentina since July 2012. This tanker was built alongside another, the Juana Azurduy by the Río Santiago Shipyard (ARS). An agreement for the construction of these two vessels was reached in 2005 with PDV Marina, a subsidiary of Petróleos de Venezuela, S.A. (PDVSA), Venezuela's State-owned oil company, who paid $112 million and $56 million, respectively. 
On August 11, 2005, former Venezuelan President Hugo Chávez visited the shipyard to sign the agreement. This was the beginning of a full employment plan proposed by Nestor Kirchner, then President of Argentina since 2003. "How things have changed in this country since this man arrived at the Casa Rosada", said the Venezuelan president about Kirchner. Chávez referred to ARS as "the shipyard of dignity" because workers had avoided its privatization. He requested that they work at full speed in order to conclude construction of the vessels within 48 months. 
Six years later, on March 30, 2011, Chávez met with Cristina Kirchner, Néstor's widow, who had become the new President of Argentina. At that meeting, he reminded workers that the tankers were supposed to have been completed in 2009. Placing a hand on his face and in a pensive attitude, he asked when they would be finished before answering the question himself, saying that they would be ready by the end of the year. That also was not to be. In July 2012, the Eva Perón was launched into the water without having been concluded. 
The last time a member of the Venezuelan government mentioned the oil tankers was in November 2019. Nicolás Maduro, serving a second term as President of Venezuela in elections that have not been recognized by more than 60 countries, made a commitment with Argentine union workers gathered in Cuba. "Venezuela has the resources and is ready to invest in these two tankers. Tell the ARS workers that we are ready", he said at the time. 
The Eva Perón and the Juana Azurduy tankers are just a sample of the failed and extravagant plans that PDVSA and the Chávez Administration took on in order to build an oil and maritime industry amidst a sea of irregularities which only served to enrich a few and throw $3.7 billion overboard, as evidenced by this report prepared by Alianza Rebelde Investiga (ARI) together with CONNECTAS, an online network supporting Latin American journalism. 
Based on the review of 350 audit documents belonging to PDVSA, public reports issued by the company as well as more than 18 sources linked to the oil industry, this investigation shows how millions of dollars belonging to the Venezuelan Treasury were committed to transactions related with the oil company's vessels, especially its oil tankers. The entire affair has been kept under water as PDVSA tankers catch fire or remain stranded, forcing the company to juggle solutions in order to mobilize its 300,000 barrels a day production and get around US imposed sanctions against its fleet of freighters and auxiliary vessels since 2019. 
The investigation has also followed the trail of wasted money. More than $540 million were given upfront towards the construction of 18 oil tankers, including the Eva Perón and the Juana Azurduy. Only one of them was completed. According to calculations, there was a $120 million surcharge in the purchase of four oil tankers belonging to a Japanese company. More than $200 million were spent in cost opportunity for delays in the deliveries of the purchased vessels. An additional $177 million went in freight charges for two tankers -the Petión and the Sandino- which carry oil to Cuba and whose management was entrusted by PDVSA to a man related with Raúl Castro's entourage. 
Extra budgetary operating expenses for minor oil tankers and vessels amounted to more than $1.8 billion; $105 million in charter agreements without the required documentation; almost $100 million in a shipyard project in the State of Sucre, Venezuela which never began its operations; and another $370 million in irregularities found in the operations of DIANCA and PDVSA Naval, according to the 2017 audit report. The sum is complemented in the diversion of funds and budget overrun in oil tankers, motor boats and tugboats; in out of control recruitments; in the non-recovery of losses and delays in ports attributed to clients; and in the purchase of materials without following administrative procedures, among others which left the industry in ruins and caused the failure of the "Oil Sowing Plan" (Plan Siembra Petrolera) which Hugo Chávez presented in 2006 with the intention of enabling PDVSA with a powerful fleet. 
The $3.7 billion which PDVSA threw overboard represent more than half of Venezuela's foreign-exchange reserves, as declared by the Central Bank of Venezuela in October 2020 and which are set at $6.455 billion.According to Héctor Navarro, a former minister in the Chávez Administration, they represent 1.2% of the $300 billion which were embezzled between 2006 and 2016. 
A key figure in this story is a cousin of the late former president. Despite requests for commentary to this report he remains silent. His name is Asdrúbal Chávez, the current President of PDVSA. For over a decade he occupied important positions related to the management of PDVSA'S own fleet as well as its chartered vessels. First as president of the extinct PDV Marina and later as Vice President of Trade and Supply. Those who know him say that his greatest merit has been his last name which has kept him safe from the stormy investigations regarding irregularities in the departments where he has worked in. 
During that period of time, Asdrúbal Chávez was under the management of another key figure: Rafael Ramírez. As President of PDVSA and Oil Minister for a decade, Ramírez served as both the head of a regulated institution and its supervising entity. When contacted to comment for this report, Ramírez excused himself from any responsibility in irregularities, alleging that the company signed 100,000 contracts a year and that he could not be made aware of all of them, especially because subsidiary companies and other divisions counted with a financial and operative delegation. Ramírez blamed Asdrúbal Chávez and other directives for the mismanagement of the fleet. 
When asked specifically about the alleged overprice in negotiations related to the Japanese oil tankers, he requested time to answer the questionnaire. However, as this report went to press, he offered no reply. According to the KPMG audit reports that inform about this transaction, PDVSA entered into debt with the Japan Bank for International Cooperation for the amount of ¥20 billion. According to internal regulations, this debt needed the approval of PDVSA's Board of Directors, which at the time was presided by Ramírez. 
A third key actor is the shipping business magnate Wilmer Ruperti. A close ally to both Chávez and Maduro, Ruperti has served as the grand savior during the Venezuelan oil industry's two major crises. In the 2002-2003 oil strike which led to a shipping shutdown in PDVSA, Ruperti chartered tankers that enabled the oil company to continue its operations. In more recent times, he has pledged to transport millions of gasoline barrels to Venezuela, a promise which has been unfulfilled due to US surveillance. In between, he paid for the defense attorneys of the nephews of Cilia Flores, Maduro's wife, sentenced by a New York court for drug trafficking. Using the same law firm, and with authorization from high-ranking PDVSA officials, he sued a group of companies and former allies for $10 million accusing them of swindling the oil corporation. 

Infinite repairs and other maneuvers
Chapters of this same story can be equally appreciated from the waters of the Orinoco River to the shipyards in Setúbal, Portugal. On December 9, 2019 a vessel known as the Río Canagua sank after hitting against a rock in Venezuela's largest river. The crew was able to save themselves but could do nothing about the 150 thousand liters of diesel oil that were spilled. Workers blamed the incident on managers of the PDV Marina for not repairing the ships' hulls. "They only put a coat of paint on them and kept the rest of the money", said Martín Goitte, secretary of the Oil Union Organization in the State of Bolívar after the accident.  
At the time of the Orinoco River incident, the oil tanker Negra Matea, formerly known as the Pilín León, added one more day at a Portuguese shipyard where it has been docked since 2017, awaiting payment for its repair. Its luck is similar to that of six additional cargo ships who remain anchored in Venezuela for different reasons, and one in Cuba which recently burned down. Their destiny is different than that of the three supertankers which China took control over after PDVSA failed to fulfill its payments, according to news agencies. 
Ten years ago, PDVSA owned a score of oil tankers and chartered approximately 60 others for its annual operations. Reporters of this investigation had access to internal audit reports and were able to identify 112 vessels owned by third parties which were managed by PDV Marina between 2015 and 2018. Today, with US sanctions and a third of its own fleet out of operation, the State-owned company has been forced to juggle in order to mobilize its production and receive imports. A database created with information obtained regarding activity at Las Piedras Port, near the Amuay and Cardón refineries in Falcón, Venezuela, revealed that 46 oil tankers docked loaded or unloaded oil barrels which they would later transport between Venezuelan ports or to other countries, especially Cuba. 
Until May 2020, PDV Marina was responsible for guaranteeing the vessels' operations. However, several corruption incidents which involved its managers and workers led Maduro to eliminate this company. The last great scandal happened in March 2020 when the General Division of Military Counterintelligence arrested 38 workers, among them its president, Oswaldo Vargas, for allegedly trafficking oil. Later on, Maduro created PDV Puertos which, according to Official Gazette N° 41,876 dated May 11, 2020, would oversee the infrastructure of PDVSA's ports and terminals in order to fulfil the due control of import, export and coastal trade of oil and its derivatives. 
PDV Marina answered to the Vice President's Office for Trade and Supply. It was in this office where decisions were made as to the number of ships to be chartered for PDVSA's maritime or fluvial operations. For seven years, from 2007 to 2013, the highest authority of that office was Asdrúbal Chávez. 
Moreover, PDV Marina maintained a direct relation to PDVSA Naval and the Dianca shipyard which operated as allied divisions within PDVSA for the purposes of vessel construction and maintenance. Filtered audit reports between 2013 and 2017 helped reveal the organizational disorder, out of control recruitments, surcharges and budgetary overrun of the three aforementioned companies. 
In the case of Dianca, as confirmed by one of the PDVSA auditors, there was evidence that computer systems were being manipulated which provided an opportunity to hide traces of corruption. With documentation in hand, the source stated that one of the managers of the company, a military officer, gave orders that the Safiro sotware, older than SAP, be modified and used for control of internal purchases so that personnel at the Dianca warehouse would be unaware of the products being acquired. "All purchases were made without prior agreements and documents were forged to justify self-appointed transactions". 
More than seven sources confirmed such practices contained in these documents and pointed fingers at PDV Marina directors for inciting the destruction and abandonment of the vessels with the intention of justifying the employment of recently created shipping companies who charge in US dollars and with an overprice. In 2012 a former manager of the company went to the Attorney General's Office and the Office of the General Comptroller to file a complaint which went largely ignored.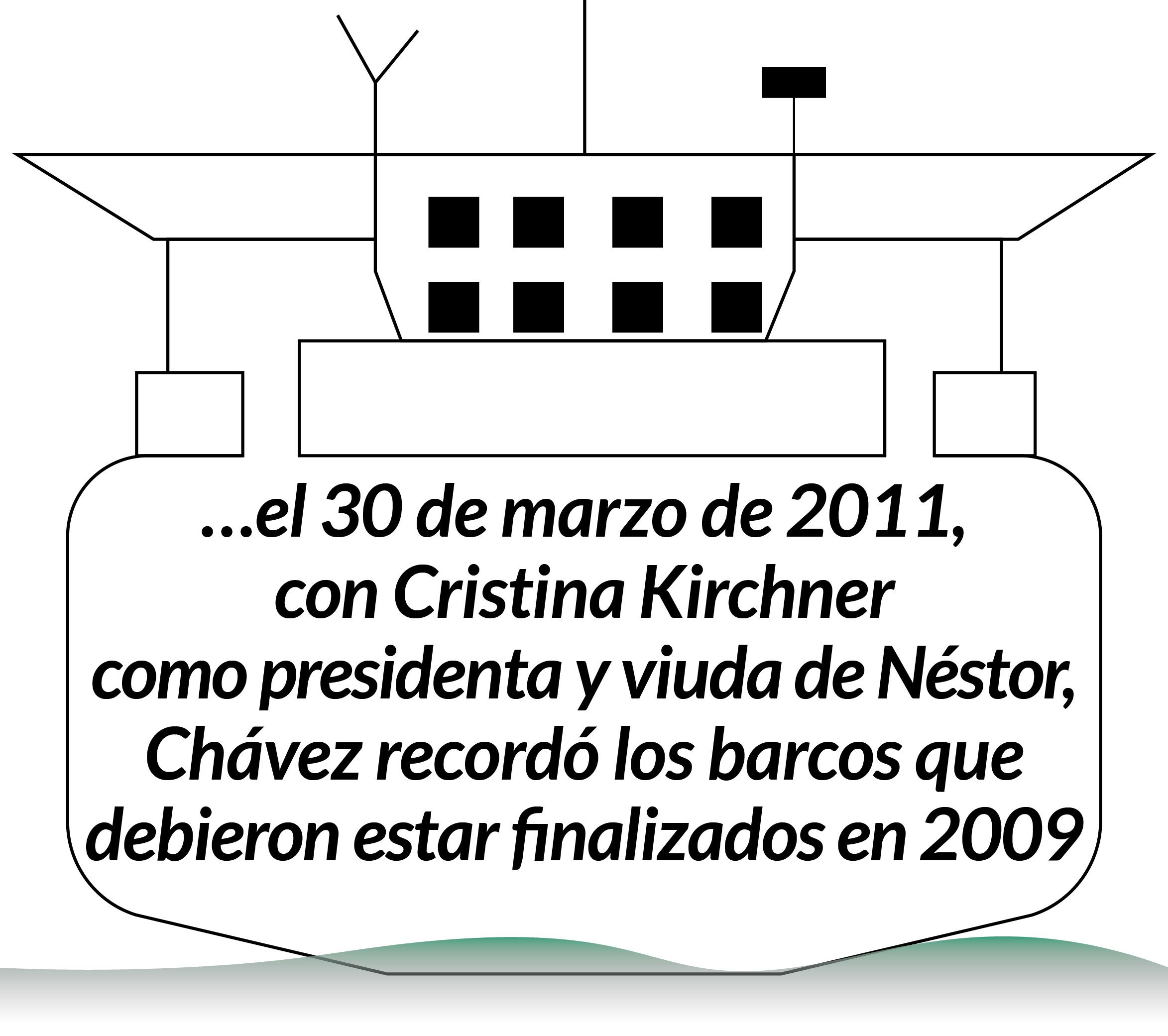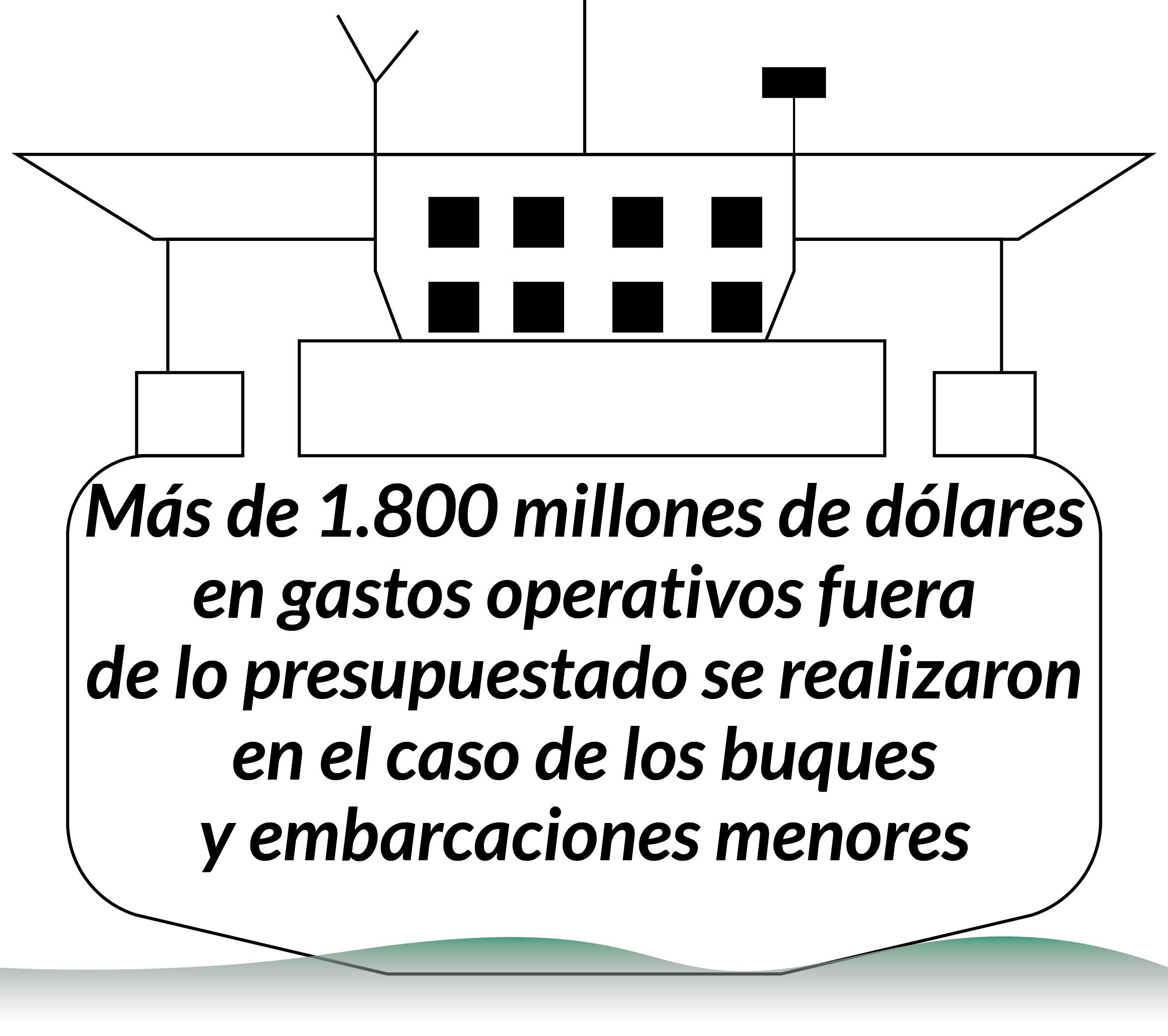 Los 3.700 millones de dólares echados por la borda de Pdvsa, equivalen a más de la mitad de las reservas internacionales declaradas por el Banco Central de Venezuela en octubre de 2020
Pdvsa exporta 300.000 de barriles diarios según los últimos balances, pero no cuenta con los 58 buques proyectados
Unfulfilled plans 
The 2006-2013 "Oil Sowing Plan" (Plan Siembra Petrolera) included a development strategy for PDV Marina which called for PDVSA to increase its ownership of oil tankers from 21 to 42 during that period of time. This in turn would lead to an increase of transportation that would go from 600,000 oil barrels a day to 1,200,000. 
The 2016-2025 Comprehensive Strategic Plan for the Consolidation of Maritime and Fluvial Transportation of Hydrocarbons presented in August 2015 proposed that the State-owned oil company ensure that all cabotage in Venezuelan waters, be fully executed by PDVSA-owned vessels. The plan also projected that PDV Marina would cover 50% of the export volume. 
Moreover, according to this plan, PDV Marina and PDVSA Naval committed themselves to undertake the responsibility of helping "PDVSA's fleet to have an operational availability greater than 95% in order to complement Venezuela's energetic independence and security objectives through strategic storage". 
By August 2020, six years after the first stage of the "Oil Sowing Plan" was completed, PDVSA exports 300,000 barrels a day according to the latest balances. It does not count with the projected 58 vessels established in the plan. Its operational availability does not reach 80%. Its own vessels do not control 50% of foreign trade and they do not reach 60% of fluvial transportation. In every single aspect of the plan, the inverse happened. 
Evidence of this setback can be found in northbound river transportation from Ciudad Bolívar to Delta Amacuro and southbound through Amazonas. In December 2019, Martín Goitte stated that "managers took care of 'paralyzing' the majority of vessels. Workers were sent home without pay. Only three boats covering the Amazonas route were left. Another three in charge of the Delta Amacuro route are rented from Venezuelan shipping companies registered in Panama that charge between $4,000 and $6,500 on a daily basis, despite only making two 12 hour trips a month". In order to support his claim, Goitte showed a copy of a SAP invoice used by PDVSA to process payments which state that four companies charged $2.7 million each between January and August of that year. 
Another symbolic case can be seen in the confidential document that a general auditor sent in May 2015 to Eulogio Del Pino, then president of PDVSA and who is currently in prison for corruption charges. The title of this document is: Assessment for the Recruitment and Dry Dock of the Oil Tanker: "Manuela Sáenz".  
According to a 2014 audit report, the management office at PDV Marina hired a Portuguese company called Estalerios Navais, S.A. to repair the Manuela Sáenz for €7.3 million. The protocol which required approval from higher authorities was ignored. Initially planned for 83 days, the project extended to 106 additional days which generated an additional disbursement of $2.9 million. 
"The vessel's repair was inefficient and caused inconvenient technical specifications which delayed work by a lot. There was damage in both motor-generators which were sent for repair without satisfactory results. They tried purchasing ones from the manufacturer but PDVSA did not pay for them", said the informer. 
In the report to Del Pino, the informer commented that the auditors found an Excel file in a pen drive "which contains information that needs to be investigated by the Loss Prevention and Control Corporate Management Office. This archive is in my possession". 
According to the source, the pen drive contained an Excel file that listed names and amounts in Euros which were to be distributed among the people on that file. It also indicated the amount of time that the money allotted would allow them to live comfortably. 
"We must say, in relation to the topic of marine activity, that the majority of people who were presidents of that PDVSA subsidiary, which was so important for the export of our oil and natural gas, destroyed the entire PDV Marina fleet. They ruined every single investment plan, especially those that called for the construction of tugboats and motor boats needed for mooring and unmooring the tankers", said Jaime López, Executive Secretary of the Venezuelan Federation of Oil Workers and Employees, who is also a witness and a person affected by the fact that PDVSA threw $3.6 billion overboard.